About Project 52 Pro System
Our community is a subscription model and all members have full access to everything on the site. Most importantly are the 250+ hours of image critiques and previous assignments that are available to all members.
Project 52 PRO edition is something that started as a simple idea and has become an amazing place for learning, teaching, and sharing. It fills the gap between becoming a photographer and becoming a professional.
This is the goal of Project 52 PRO – to teach you about that experience through experience.
This will be the sixth Project 52 PRO group that we have created and they just keep getting better and better. We have had many success stories, incredible photography and made many friends on this journey. You will get a chance to interact with members from all former classes in the exclusive Project 52 Pro Facebook Group. This group may be worth the price of entry alone.
Project 52 grew from a desire to fill an area of growth that is missing for so many photographers.
The original path:
Working as a photographer's assistant has always been the best way to learn all the little, inside tips and tricks that are not taught in the art and photography schools. The kind of stuff that is learned on the job is invaluable for all photographers.
Those opportunities are lost for many photographers in smaller markets, or currently working jobs that would make assisting full-time nearly impossible.
Project 52 endeavors to fill that void for photographers the world over.
ENROLL NOW
---
WHAT'S INCLUDED IN THE PROJECT 52 PRO SYSTEM
This is you making a big commitment. 
A commitment of time and energy.
A commitment of working for excellence every time you shoot.
A commitment to becoming more professional in your image making.
Whether you want to go full time pro or not, this class will bring an amazing level of improvement to your photography.
Lighting? Yeah, we cover that and more… much more.
How to shoot to a layout.
Shooting catalog work.
Creating editorial portraits.
Food from farm to table to prepared.
Product and still life.
Corporate and industrial.
Finding your style.
Finding your purpose.
Learning to 'see' the shot before you take it.
Developing professional habits that will raise your value.
Working in a studio or on location.
Natural light / strobes / continuous… light is light.
How to shoot "deliberately".
Making creative choices that make sense.
The business side of commercial photography.
Preparing a bid.
Finding clients.
Building a portfolio that rocks.
And a heck of a lot more.
Included In Project 52 Pro 2017 • Weekly assignments based on real world commercial photography.
Weekly Webinars critiquing the assigned work.
Weekly Video presentations of the assignments with examples.
Lighting discussions.
Business discussions.
"Open Office" for discussions that may be related to your growth
My exclusive "Business Book" – nearly 200 pages of workbook to guide you through the murky waters of pro photography.
Access to "Find Photo Clients NOW",

a $397 value included

Flash assignments for fun
•Access to the best private FB group in the world. Great people,no trolls and no 'knowitalls" in this group.
If you are thinking about becoming a professional photographer, or a semi-professional, this is the best training to consider. You can read more on why I created this workshop at the website. Please visit if you have interest.
WHY PROJECT 52 IS DIFFERENT THAN MOST WEEKLY PROJECT CHALLENGES
Our "REAL WORLD" approach to assignments means that the photographer gets a comprehensive look into how assignment photography works, and how to bid, produce and bill for them.
Assignment from the year include:
Shooting to layouts.
(Furnished PSD files allow the images to be inserted into the layout to judge the shoot's effectiveness.)
Shooting food, and learning how different food genres work
Shooting architecture and interior design
Environmental portraiture, with an emphasis on editorial and advertising portraiture
Catalog work: Shooting products to show them off… and fitting them to layouts
Bidding small, local jobs for fictitious small companies
Bidding a large assignment for a fictitious national agency
How to find work in your area (yes, there is a real method. Not a secret, but a solid work plan)
Shooting a magazine cover (both furnished layout and creative)
Conceptual imagery (how to find ideas)
Shooting shiny objects to modern styles
Preparing an estimate
Working with an Art Director / Designer
Finding your style
Building a strong portfolio
… and many more real life challenges commercial and editorial shooters face every day
We have a shooting assignment each week, with a two-week time frame to produce it. There is education on each assignment, and we bring a total 365-degree approach to the work. From bidding and getting the job, sketching and preparing the shoot, to the nuts and bolts of producing it, each assignment is a rich learning experience with LIVE feedback.
We view the images in a live webinar, discussing all aspects of their creation and critique them, and put that recorded video into the private area for continued viewing. Critiques are empowering and focused on having you grow. We do not do "tear down" critiques. (I suggest you never involve yourself in that sort of worthless endeavor.)
WHAT IS INCLUDED IS DARNED IMPRESSIVE FOR $29 A MONTH!
The Full Business Workbook
1. The Business Book:
This is a very large manual designed to be a "continued work" piece for the photographer wishing to go full time as a photographer or be as professional as possible in their part time work. From worksheets to marketing strategies, the business book has received incredible reviews by those who are using it. It will be delivered in its entirety to you at the beginning of the class. This book has not gone on the marketplace but when it does it will be priced at $99. It is very extensive and VERY powerful. The book comes with this class.
Business discussions will accompany the workbook, but you will have the opportunity to go at your own pace.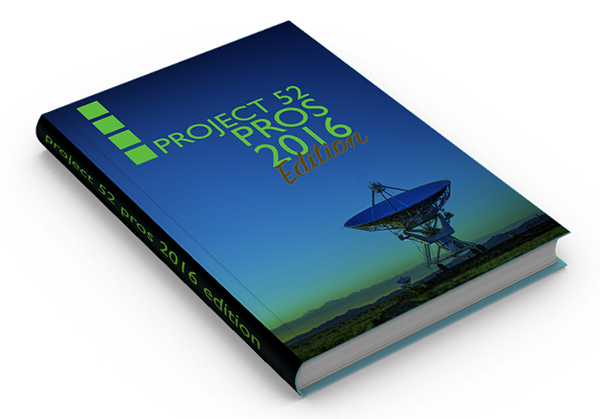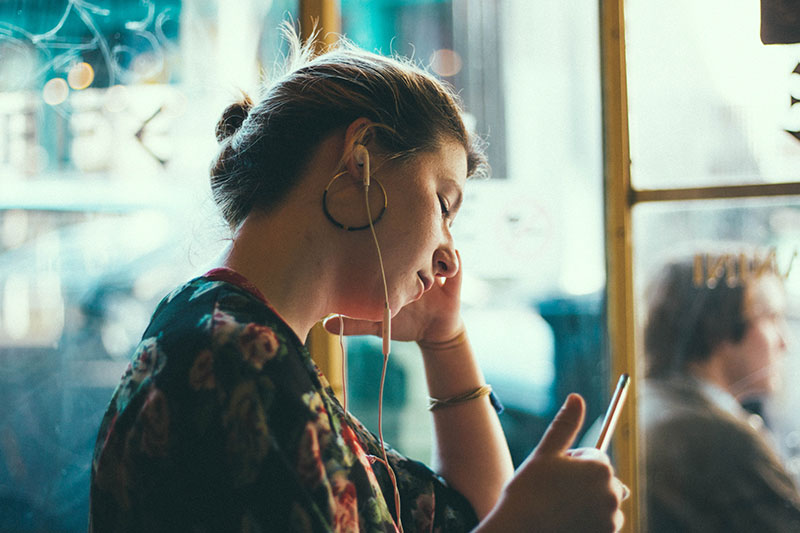 Weekly Live Webinars:

We use GoToWebinar for our live discussions. These are recorded and placed on Youtube (unlisted) and linked to this site for your continued viewing. You will always have access to these videos, even after the class has ended. This is an opportunity every week to see what others are doing, learn from them, and contribute to the process in ways that are immeasurable to your learning. Every webinar is recorded and archived for you to watch whenever you want to. You do not lose access to these videos when the class is over.
Office Hours
New this year, "Office Hours" are open meetings twice per month for those of you with specific questions about the assignments, or to discuss the business book. There are ample times for connecting with me live for Q&A or help with a particular challenge. You will meet photographers from a wide spectrum of levels: from those just making the plunge to professional to working professionals seeking advice on a bid or proposal, to lighting challenges explained. Office Hours will also be archived for you to return to when you need to.
Imagine having access to professionals every week to ask questions, seek advice, and create solutions as you move into whatever level of profession you choose.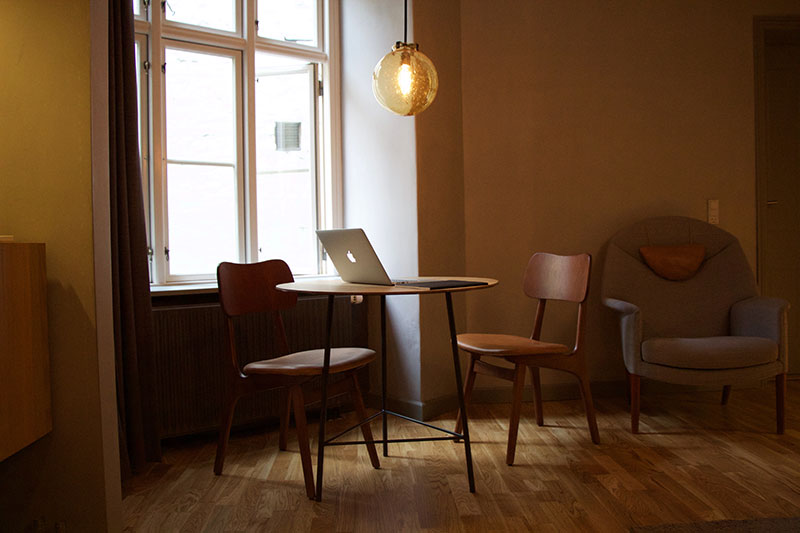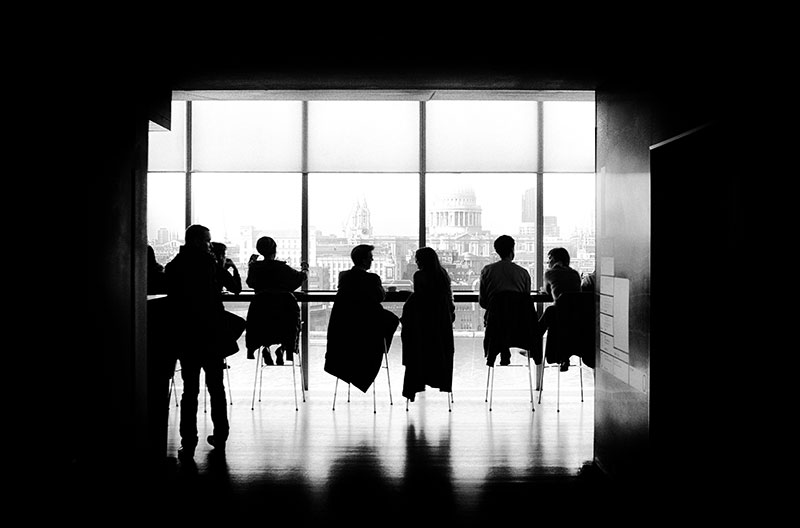 PRIVATE FACEBOOK GROUP
One of the most vibrant, welcoming, and exciting groups on Facebook, the Project 52 Pro group has a very high level of interaction and education. No trolls, no "know it alls"… this group is warm, welcoming and full of wonderful photographers waiting to help you succeed. It is exclusive to Project 52 members and once you are a member, you are in forever.when the class is over. This group has all of the members from the years we have done this group. Once in, you are in forever. I think this FB group is the best thing about FB by the way, and I spend considerable time there.
Meet Other Photographers
Whether you are in a big city or a rural town, knowing others who are doing what you love to do and finding solutions to the very same challenges you have can bring your spirits (and resources) a much needed boost. From FB buds, to meetups all over the world, the Project 52 group is full of enthusiastic, helpful, and creative photographers who love what they do, and love doing it whenever possible.
We even have a meetup once per year: This year it will be in the Durango, CO area in the fall and is open to any P52 member or alumni who may want to attend. It is pay your own way, and there are no fees other than splitting van rentals and such. We have toured the Grand Canyon, Zion, Bryce, Upper Antelope Canyon and other beautiful places. Spend a week with us doing and discussing photography for the entire time. It'll recharge your battery for sure.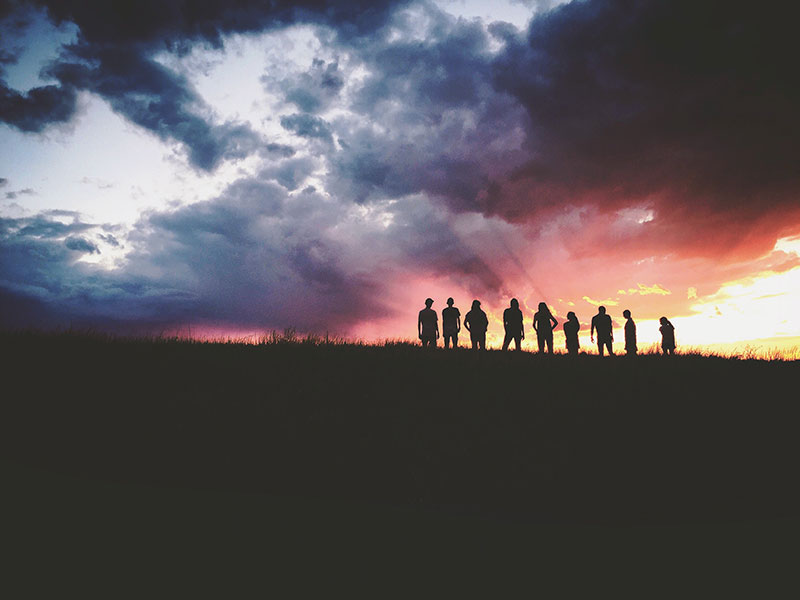 WHAT THE STUDENTS ARE SAYING:
"Don has an ability to give constructive criticism to one's work, so that you evolve and still have the desire and the commitment still to be developed. I have learned loads in a short time and now feel ready to take the step to photograph artwork on payment for other craftsmen." — 
Anne-Sophie Enberg
---
"Don shares his wealth of knowledge and encourages me to do my best work as I learn the secrets of Commercial Photography. He has opened up a whole new world for me as I do the work!" — Terrill Bodner
---
"For me, Don is a great inspiration, when he gives feedback on images he always gives it from the level the photographer is at. The critique is always constructive and is given to build up and make the photographer better. The "real life assignments" are built to push you to the next level." — Tomas Jansson
---
"Don's hands on approach to teaching the business of photography has been essential to my success. His approach is broken down into logical, attainable steps that let you quickly cut through the noise and lock on to your final goal. Finding my voice, niche and direction in an over crowded market like New York City seemed an insurmountable task; with Don's guidance – both in classes and throughout the years beyond – I have built a successful photography business that only continues to grow." — Rob Davidson
---
"There are a lot of great teachers in photography out there and I took a lot of online workshops and video courses. Great stuff, really! But in rare cases you'll find an exceptional teacher and personality (which goes hand in hand, I think). A teacher who not only teaches you how to tweak your lighting. A teacher who has such a broad and deep understanding of photography not only as a technical craft, but also as an art and last but not least as a business. A real master I would say. Don Giannatti is one of these masters. Having him as a teacher was and still is a game changer for me. His teaching style is well structured, down-to-earth, applicable and appreciative. He's 100% committed to his students." — Thomas Pöhler
---
"One can't make a living as a photographer for 40 years and NOT know how the industry works. Don distills that lifetime of experience into easy to digest information THAT MAKES SENSE! You still have to walk the walk, and it may not be easy, but his building block approach helps you see the path on which to trod and helps nullify some of the self-imposed obstacles we as creative folks tend to…well, create. If you don't have your "next steps" laid out when you finish this course, then you weren't paying attention." — Bob Knill
---
"Don Giannatti leads his students through the creative and business side of photography in a way that makes you understand what a client will actually expected of you as a commercial photographer. Using real world photo assignments, live, online critiques and realistic "no BS" business learning modules, I have a much clearer insight into what I need to focus on so I can be successful as a commercial photographer." — Tammy Bogestrand
---
"Don's teachings have made it possible for me to make a good living as a full time commercial photographer. Using a basic approach of doing the work, Don teaches the steps. Doing the work is up to you!" — Catherine Vibert
---
"It seems so simple when Don Giannatti talks about reflective light, bending it to my desired result is becoming second nature through his instruction. Don is bringing a whole new level of clarity to what I have learned to see and in the work I have been creating." — Tonja Peterson-Wendt
---
"Don is a natural-born mentor — it's in his DNA.  His style is persistently positive, honest & fair, and the value of critique sessions with him cannot be overstated. Don teaches real-world methods of successful commercial photography, from image making to finding and keeping clients. If you want to get better at everything you need to know to be a successful commercial photographer, look no further: you've found the right teacher." — Bret Doss
---
"Taking the courses I have with Don over the past 5 years has taken so much of the mystery out of what I see in other online courses and videos. Don gives you the opportunity to learn what it's like to have real world assignments thrown at you and how to tackle it when it happens. I fully stand behind any and all courses he crafts together." — Tucker Joenz
"Don Giannatti teaches the hard truths of Commercial Photography. With his guidance and using his methods my Business has successfully launched and is starting to grow." —
Sam Breach
---
"It has been a great experience to work with Don Giannatti, he is teaching photography and the business of photography from the ground up until one achieves the highest level possible. His style of teaching is such that every student feels special attention is given to him or her and group activities go on well past the actual workshop term. Don, truly gives of himself, he loves teaching and you can feel it, my experience with his workshop can only be described as superior to any other!" — Alfred Kypta
---
"Don is great. He doesn't bullshit, has a heart and even his jokes are decent! Every minute that I have talked with him, read his writings, or listened to anything he has to say, has been very much worth my time. He is unlike "the majority" and sets the bar quite high for photography educators. " — Jessica Edler
---
"Don teaches photography in a straight forward, no hype approach. These are manageable steps that, if you work, will bring you much success." — Mike Moore
---
"In the last year Don's courses have been exactly what I needed to finally make the jump to becoming a full time, professional photographer. His style of teaching is very positive and keeps pushing me to get better. He's extremely knowledgable about all aspects of photography. I can't begin to explain how much I've learned and look forward to much more." — Bryan Miller
---
"Don's style of teaching photography business is straight forward, to the point and realistic. There are no gimmicks: just honest, solid information, that leads to step-by-step evolution of real skills and progression on every level of the photography business." — Anna Gunn
---
"I've been working with Don for almost 4 years – his advice and guidance is solid gold and has taken my photography to places I've never expected.   Don doesn't teach tricks.  He teaches real-world techniques that work if you follow through and do the work." — Paula Puffer
---
"Don Giannatti's method of teaching photography helps you to see and develop your own style of photography by exposing you to many different techniques of experienced Masters of Photography (including himself). It is rewarding as Don guides you to Imitate, Assimilate, Innovate." — Marjorie Decker
---
"Before I began receiving instruction from Don on how to approach my commercial photography work, I was virtually in the dark. I thought erroneously, "If I build it, they will come." Just as I seized control of my creative process years ago by learning to get my camera off of auto and into manual, Don is teaching me how to seize control of my business process by becoming proactive in knowing my own best work, my target market, how to market to that target, and smartly going about making that happen. It has made a tremendous difference in the amount of work I'm getting." — Mike Chapman
---
"Don teaches in a very honest, informative and no bs way which step by step leads you closer to finding commercial clients.  I have never experienced a better teacher and his methods really works." — Anders Eriksson
---
"Don offers easy to understand, actionable steps you can implement with resources available to you right now. This works without having to wade through tons of fluff, and my photography business continues to grow because of it." — James Eisele
---
There is no substitution for knowledgeable and focused training, using real world assignments, taught by a master in his field. Don teaches you how to produce high quality work at your own pace, and has the ability to treat everyone like a respected professional, while being able to point out where work could be stronger. My only regret is that I didn't take his courses earlier! — Sarita Rampersand
"Don's style of teaching starts with a firm foundation and builds a structure of learning that is solid and vast. His effective critiques and no-nonsense, real world business savvy is interlaced with generosity and good humor. It is my good fortune to be on the receiving end of his guidance and expertise." — Carol Liscovitz
---
"Don has a way of teaching that makes you feel like you are on his team, he is your coach you are a part of something big. As your cheerleader and mentor you want him to be proud of you. You really strive to do all the work knowing in the end there is a big reward. The reward is called being able to fully function in your market as a professional." — Cathy Nance
---
"Don offers a genuine, direct, proven plan of action to those who are willing to take the necessary steps to reach their goals. This is invaluable real world business information that you won't find anywhere else." — Em Thomas
---
"There are teachers and then there is Don Giannatti. In the short time I've been on the P52 course not only has my technique and creativity flourished, I also have a clear path to follow to turn my photography into a viable business. Don tells it as it is: there is no magic bullet, but what there is is a time tested method that he's devised from a 40 year career of actually doing it. I'm continually amazed at his energy, his patience and his passion for turning talent into something more tangible, that can be relied upon to deliver the goods under pressure when it matters most. Don is truly more than just a teacher, he is a phenomenal educator, a mentor and when needed, that cool voice in the back of your head that asks you if that is really the best you can do which kicks you to take the hundredth shot in order to get it right, or make the extra effort to contact the thousandth potential client." — Alex Baker
---
"Don brings a no non-sense approach to his teaching that is refreshing and revitalizing. No matter your level and knowledge his photography teaching and business mentoring will yield the results you want at the speed you desire. Don always exceeds the effort you put into it. Now it's up to you to match it!" — Bryan Lawler
---
"Expect no hype, no big words, no fast track no babysitting. Instead, count on blood, tears and hard work. But boy,oh boy, how this is going to pay off later. Trust me, I know as it does for me. Don has changed my life back in 2010, and I am proud to be a photographer, working photographer." — Maciej Blaszczuk
---
 "Don teaches solid no bs methods that are adaptable to many situations and places. Even on the other side of the world." — Jorge Rodriguez
---
"Donald Giannatti's teachings have helped me understand what it takes to run a photography business. I find Don's approach challenges me to think about the whole process which has been instrumental in transforming my passion for photography.  The value and meaning of my work has changed for the better. Don has helped me to understand exactly what I enjoy about making images and enabled me to actually achieve it. With the knowledge Don has shared, I feel confident that I could go on to be a successful commercial photographer, safe in the knowledge that I am prepared for the many aspects of running such a business.Furthermore, the group of photographers Don has gathered as students form an invaluable support network, spanning the globe. They provide a wealth of information and freely share their real-life business experiences and knowledge. Joining this group has fuelled and supported my passion and I am well on the path to recognising the nuances that make one image stand out amongst others, and that's exciting." — John McAllister
---
"I love Don's no nonsense style of teaching. The real life scenarios in his class will take you out of your comfort zone, teach you and prepare your way to success. Thanks Don for conveying your wealth of knowledge to us." — Cotita Solaines
---
"Don's mentoring and coaching takes his 40 years of experience as a working commercial photographer and creative director and puts you on the path to your own commercial career. He gives you the tools you need, it's up to you to use them." — Craig Ferguson
---